24/7 service with emergency response.
To melbourne & surrounding suburbs
Reliable, Environmentally friendly and Responsible Waste Management Service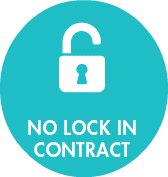 liquid waste management

grease traps

septic tanks

sewage disposal

portable toilet

triple interceptor

spill clean ups
Wash Down

Storm Water Pits

Car Wash Water

Contaminate Water

Industrial Liquid Waste

Oily Water

Laundry Pits Water
liquid waste management

grease traps

septic tanks

sewage disposal

portable toilet

triple interceptor

spill clean ups

Wash Down

Storm Water Pits

Car Wash Water

Contaminate Water

Industrial Liquid Waste

Oily Water

Laundry Pits Water
We don't have any lock in contracts for our customers, so give us a go and experience our great service.
Why Choose Us
When you choose Citywide Liquid Waste Management, you are gaining access to a wealth of knowledge from experts who have worked in the industry for years.
We understand that the services we provide is a necessity rather than a leisurely addition to your business. That is why our friendly staff will work along side with you to keep you up to date on all the latest policies, as well as keep you on a recurring schedule, so you can focus on the other demands of your business.
We work alongside government agencies to execute their needs on the highest level. Servicing Melbourne and the surrounding suburbs, we pride ourselves on staying 100% compliant with EPA regulations and policies and have built a reputation for doing the job right.  Give us a call today to see how we can best be of service to your business.
Contact Us
Citywide Liquid Waste Management – reliable friendly service every time.